Serving Lake Norman, Mountain Island Lake, and Lake Hickory, LKN Custom Dock is the premiere designer and builder of Piers, Floats, Boathouses, Lifts, Decks, Seawalls and Retaining walls in the Charlotte, Denver, Cornelius, Huntersville, Mooresville and surrounding areas.
We are a recognized re-seller of Boat Lift US, Quality Aluminum Boat Lifts and Bottoms-up Floating Lifts. We offer complete design, permitting and engineered drawings for all marine related activities. We use only the highest grade treated lumber, aluminum, and galvanized steel substructure, with wood, composite, or vinyl decking and rails.
We provide shoreline stabilization featuring natural stone, rip rap and segmented block sea walls. Unlike other North Carolina dock builders, LKN Custom Dock exclusively uses screw and thru-bolt construction, resulting in additional strength and integrity over time despite the harsh conditions of the waterfront environment.
Unlike some of our competitors, We will respond to your needs. We don't require large deposits and do finish on schedule. We are a proud member of the BBB and provide references. Please let us make your project an enjoyable experience.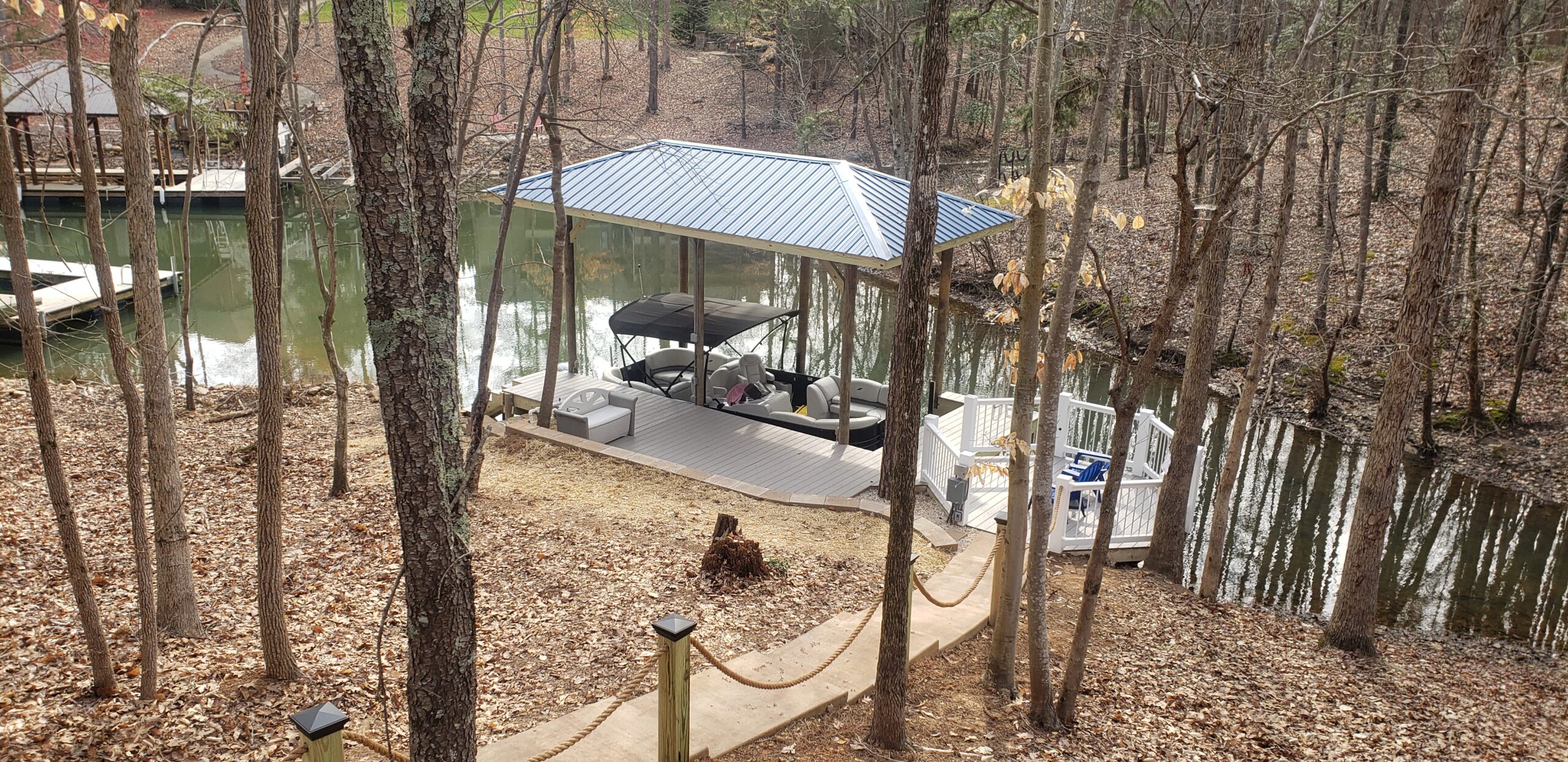 Current pricing starting at ...
Docks, Piers, and Floats $42/Sq Ft
Decks, Boardwalks, Gazebos $42/Sq Ft
Boat Lifts / Cabled $6330/Each
Jet Ski Lifts Float or Pile $2875/Each
Paver walkways and patios $28/Sq Ft
Rip Rap, Seawall or Retaining wall $38/Sq Ft
Pile driving $17/ln Ft Bobcat $100/Hr
Roofs for Boathouse/Gazebo $17/Sq Ft
Repairs and Float Replacement $50/Hour